In our Greenville service area, squirrels can become a serious problem for homeowners. Those cute and adorable animals may be fun to watch in your backyard but they can be destructive pests when they get inside your home. Squirrels make terrible house guests. They chew on insulation and building materials, they leave their feces and urine everywhere they go, and they bring ticks, fleas, and other parasites in with them. If you see squirrels on your roof or you hear them bumping in your attic space, let the wildlife control specialists at Spencer Pest Services help you deal with those squirrels. Here's why.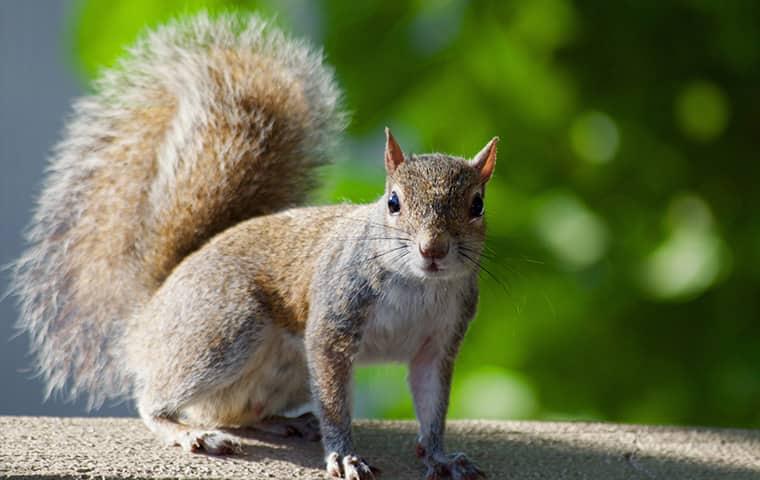 4 Reasons to Call Spencer Pest Services
A lot can go wrong if you try to remove squirrels on your own. When squirrels get trapped inside a home, they can become extremely agitated and cause even more damage than they already have. And, while squirrels would prefer to run away from you in your yard, they can, and do, attack when they are trapped in an attic space. This can lead to personal injury and frustrating medical expenses.
When it comes to rodent and wildlife control, we have the experience and tools to get the job done. Squirrel control isn't an afterthought for our team. We deal with them all the time and we know what works to control them.
We provide a comprehensive service that goes far beyond the trapping and removal of squirrels and rodents. You can expect our team to seal up entry points and sanitize areas of infestation.
Other pest control companies consult with us when it comes to controlling rodents. We have a reputation for successfully addressing this type of infestation.
If you don't have an active infestation and you'd like to know how to prevent squirrels from getting into your Greenville home, we can help with that too. You can find lots of information here in our blog or request a free pest inspection for your home. We'll send a licensed pest professional right to you. With an inspection, you'll learn what pest pressures you have around your home and what methods, products, and programs work to manage all of the many threats pests can present to your health and property.
No Carolina home is better with squirrels, mice, or rats. Get control with a little help from the friendly rodent experts at Spencer Pest Services.
Previous
Next